The Jaguar South Shore Finance team is here to help make the process to purchase or lease a new vehicle as stress-free as possible! Our goal is to get our clients into the car of their dreams with low-interest rates and payments. When you're ready, our experts will help you understand every finance and insurance option available to you, from protection and maintenance, plans to GAP coverage.  Since everyone's situation is unique, we offer an array of Finance and Insurance options to cover all drivers in the Crown Point, Munster, Merrillville, IN, and surrounding communities.
If you're curious about which vehicle fits into your monthly budget, we encourage you to test our quick
payment calculator
. Feel free to
value your trade-in
and
apply for financing
from your home and save time at the dealership! We are looking forward to speaking with you soon about any questions you may have about Jaguar South Shore's Finance and Insurance products, including which plan best fits your needs and budget. The Jaguar finance plan you love today may not be available next month, so don't wait to take the next steps. You can reach us at 888-826-6054 or see us in person, and we can get started today!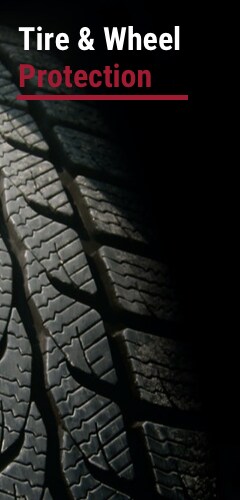 Tire & Wheel Protection 
Protect your tires and wheels from road hazards! Even if you are a cautious driver, inevitably, you will encounter potholes, nails, glass, metal, wood, and other dangers that leave you with tire and wheel damage. Fortunately, a Jaguar South Shore Tire & Wheel Protection plan protects you from disasters. Some of the other critical Tire & Wheel Protection Plan benefits include:
Tire replacement and repair coverage
Covered fees including mounting, balancing, valve stems, taxes, and labor
Emergency Roadside Assistance
Flat tire change
Lockout Assistance
Towing service benefit up to $150 may apply
Transferable to the next owner
Pay zero deductible
*Exclusions apply. See dealer for details.
If you want to increase the life of your tires and make fewer stops to refill them, consider nitrogen-filled tires. Under our Nitrogen Protection Plan, you get coverage against road hazards like nails, glass, and metal while improving your Jaguar's safety and performance. Here are a few additional reasons clients choose Jaguar South Shore's Nitrogen Protection Plan:
Improved fuel economy
Maintained tire pressure
Increased tire life
Enhanced safety
*Exclusions apply. See dealer for details.
Discover how a Tire & Wheel Protection Plan can take away the anxiety of everyday road mishaps. When your tires and wheels are fully covered, you need to focus only on staying safe. Our team at Jaguar South Shore handles the rest and will get your tires or wheels repaired or replaced quickly. Want to learn more? Contact us at 888-826-6054 or fill out our online form here.
Windshield Repair Plan
Simply put, your windshield is the lifeline of your safety. If chips or cracks block your perspective, you're putting yourself and passengers in danger. However, with a Windshield Repair Plan, our experts will handle fixing minor damage or replacing non-repairable windshields and covering recalibration costs. A Windshield Repair Plan provides comprehensive coverage, including:
100% coverage of chips, cracks, and full replacements
Repairs and replacements by certified technicians
State-of-the-art technology increases your windshield's resistance to future chipping and cracking
Increased windshield strength, preventing dirt, grime, and insects from sticking
Pay zero deductible
*Exclusions apply. See dealer for details.
Don't let windshield damage prevent you from seeing the road clearly. Contact our Finance team at 888-826-6054 to get coverage added to your vehicle today!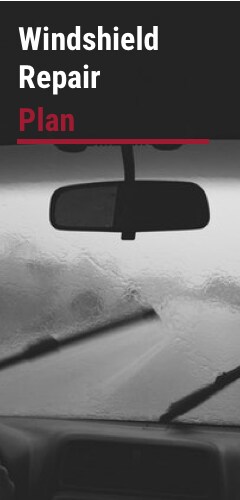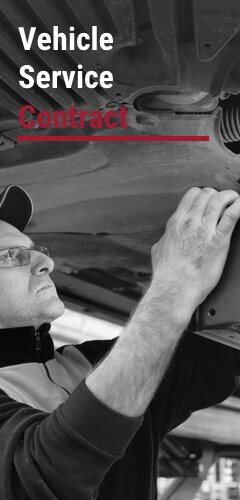 Vehicle Service Contract
When you shop at Jaguar South Shore, rest assured that a factory warranty covers your vehicle. Do you know what you will do when this warranty ends, and you are stuck with an expensive repair? Now you don't have to worry about significant out-of-pocket expenses when your warranty expires. A Vehicle Service Contract (VSC) can help protect you from unexpected costs by taking over where your manufacturer's warranty ends. Since repair costs increase every year, you can be guaranteed to be locked into a less expensive VSC soon after you make a purchase. Jaguar South Shore VSC plans hold additional benefits including:
Coverage for all parts, labor, and sales tax for replacements or repairs 
Added protection when your factory warranty expires
Easily transferrable to a new owner 
Roadside Assistance 
Pay zero deductible
*Exclusions apply. See dealer for details.
We have different levels of VSC protection plans for newer or high-mileage vehicles. No matter what coverage you're looking for, a VSC will keep you covered. Let us help you by contacting us at 888-826-6054.
Vehicle Appearance Protection
Everyday use of your vehicle causes wear and tear both inside and out. Commuting, family road trips, work, and school, each challenge your Jaguar's interior and exterior. Protect your investment! The South Shore Jaguar Vehicle Appearance Protection Plan keeps your vehicle looking good no matter what blemish you find from a faded sunspot to a carpet stain. Learn how a Vehicle Appearance Protection Plan can keep your car looking like the day you drove it off the lot with no additional cost.
Exterior Protection Plans use a professionally applied invisible protective coating(s) to your vehicle's exterior. When you add protection to your vehicle's surfaces, you ensure:
Bug, bird waste, pollution, hard water, tree sap, UV rays, road salt, snow, dirt, and grime damage vanishes
Strength and durability against future paint damages
Your vehicle is easy to clean
Repair and replacement warranty
Interior Protection Plans use professionally applied, eco-friendly fabric, leather, and vinyl protection. With a defense on your interior, you ensure: 
Vehicle's interior stays looking pristine with coverage against food and beverage spills, makeup, gum, coffee, crayons, mold, bleaches, and pet stains
Custom treatments specific to the area that needs resolving like seat, armrest, carpet, door panel, and dashboard 
Coverage from oil and water-based stains in your fabric interior and cracking, tearing, or fading in your vinyl and leather interior
*Exclusions apply. See dealer for details.
Ready to protect your vehicle both inside and out? It's time to add a Vehicle Appearance Protection Plan and remember what your car looked like the day you purchased it. Let our team help you get back to a damage-free vehicle by calling 888-826-6054.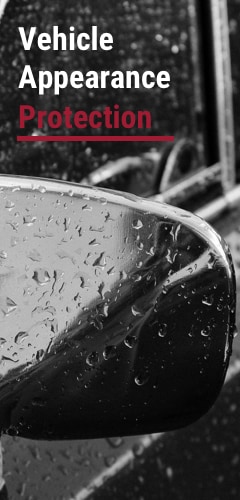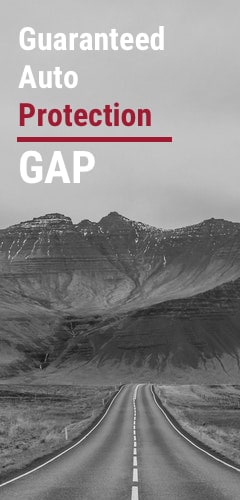 GAP Protection
Guaranteed Auto Protection (GAP) is simply protection to cover the difference between the value of a vehicle and the balance still owed on it. GAP helps you in unexpected incidents where your insurance company will only pay what your car is worth at the time of an occurrence like theft or a totaled vehicle. In these scenarios, you could end up responsible for making payments on something you no longer own. When you owe more on your car loan or lease than the percentage your insurance company is willing to pay, GAP comes to the rescue!  A few additional reasons you should consider GAP Protection include:
Protection when your auto loan or lease exceeds the vehicle's value
Coverage for new, used, and leased vehicles
Inexpensive protection that can save you thousands in unexpected costs
Zero out-of-pocket expenses
*Exclusions apply. See dealer for details.
Paintless Dent Repair Protection
If you find a scratch, dent, or ding in your car's exterior, don't blame yourself! No matter how carefully you drive or park, minor exterior damage will occur over time. Now there is a solution called Paintless Dent Repair (PDR). This non-invasive repair method can remove door dings, scratches, and dents without any sanding or filling, so that means your vehicle's factory finish is never compromised.  Most minor fixes are quick and can even be completed while you wait. Did we mention the price is a fraction of what most body shops charge? Here are some of our client's favorite Paintless Dent Repair Plan benefits:
Dents and dings up to 4 inches in diameter disappear
Restored factory finish with no sanding or filling
Unlimited number of claims available
Pay zero deductible 
*Exclusions apply. See dealer for details.
Does your Jaguar have a ding? You should let one of our experts take care of it.  You can stop by and see us at 5781 E U.S. Hwy 30, Crown Point, IN 46307 or schedule a consultation today.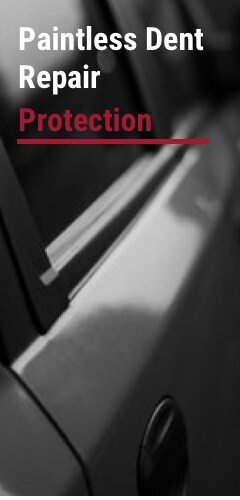 If you're ready to protect
your new vehicle
, contact our Finance Department here at Jaguar South Shore. Our knowledgeable specialists will help answer any questions you may have, including how to get GAP Protection. 
We encourage you to contact us to learn more about any of our Finance and Insurance plans. Each program is customizable to your needs, budget, and terms. At Jaguar South Shore, you want the perfect Jaguar and a way to gain peace of mind and protection without incurring stress. You can seamlessly get the process started by visiting us in person at 5781 E U.S. Hwy 30, Crown Point, IN 46307, where our friendly, professional experts will get you on the road with confidence.  We hope to see you soon.