Experience Luxury, Style, and Sophistication with a Used Jaguar
If you're looking for a luxury vehicle and want to save money in the process, you'll love our selection of pre-owned Jaguar vehicles at Jaguar South Shore. With a large selection of models to choose from, it's a great time to get reacquainted with everything Jaguar has to offer. You'll find SUVs, sedans, and sports cars in our used car inventory. With great prices, you'll discover affordable luxury for your Crown Point, IN adventures. You deserve a Jaguar, but don't wait too long to take advantage of our deals as they won't be around for too long. We're just a short drive from Tinley Park, IL, so you'll find us easily.
Used Jaguar Car Inventory at Jaguar South Shore
You're sure to get noticed in a Jaguar sedan, sports car, or wagon. With luxurious interiors and performance that's impressive, you can't really go wrong with a pre-owned Jaguar in Schererville. You'll find many of these models at our dealership, and we have more arriving daily:
XF - mid-size sedan
XF - mid-size wagon
XJ - standard wheelbase sedan
XJ - long wheelbase sedan
XE - compact sporty sedan
F-Type - convertible sports car
F-Type - convertible coupe
Pre-Owned Luxury SUVs at Our Jaguar Dealership in Crown Point, IN
If you're looking for a great SUV that provides you with the ultimate in looks and functionality, you'll love a Jaguar. Of course, Jaguar doesn't skimp on luxury with these SUVs, and you'll also love the sporty performance that makes them unique for Merrillville drivers. You'll find the F-Pace mid-sized SUV to provide you with both luxury and excellent performance. The compact E-Pace compact SUV is great for those that have commutes and want to enjoy them in comfort.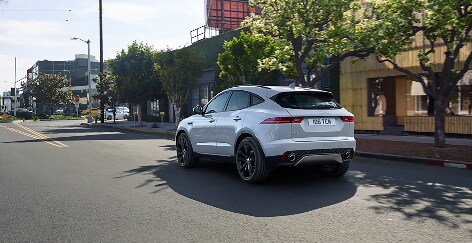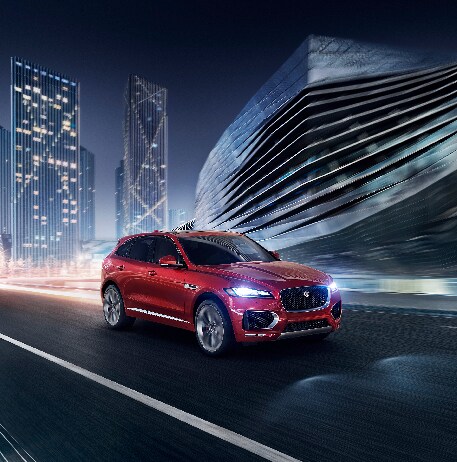 Quality Pre-Owned Jaguar Cars and SUVs for Sale
A pre-owned Jaguar can provide you and your family with many years of pleasure as you cruise through Gary and Hammond, IN. Many of our vehicles are newer models that have been leased, or the owner has upgraded to another model. The benefit is that you'll get a clean vehicle that's in near-perfect condition. Our certified Jaguar technicians go over every vehicle to ensure that it meets our highest standards to be sold. We'll make any necessary adjustments and test everything out to ensure that it's running as it should. We'll be happy to service your pre-owned Jaguar to keep it running like new. Most of our used Jaguar vehicles also have a CARFAX® Vehicle History Report™ available. You'll know how often your Jaguar was serviced and where it was serviced.
If your Jaguar has a balance left on the warranty that's transferable, you'll be able to use it for covered service items. If the warranty is no longer intact, we can recommend other options that may be available for purchase through Jaguar South Shore or through a third-party service provider. Keeping your Jaguar looking sharp and running smoothly is easy with the servicing options we're able to provide.
Try Out a Jaguar Pre-Owned Car or SUV
The best way to find the perfect Jaguar for your Schererville adventures is to take a test drive. We'll show you the features for comfort, technology, performance, and safety that make Jaguar such a distinguished brand name. Our dedicated team will answer all your questions, and we'll provide you with all the information about your Jaguar model, so you'll be able to make an informed decision. We place customer service as our top priority, so you'll enjoy a stress- and hassle-free Jaguar buying experience. There's a pre-owned Jaguar car or SUV waiting for you at Jaguar South Shore, so give us a call or stop by our showroom to take yours home today.